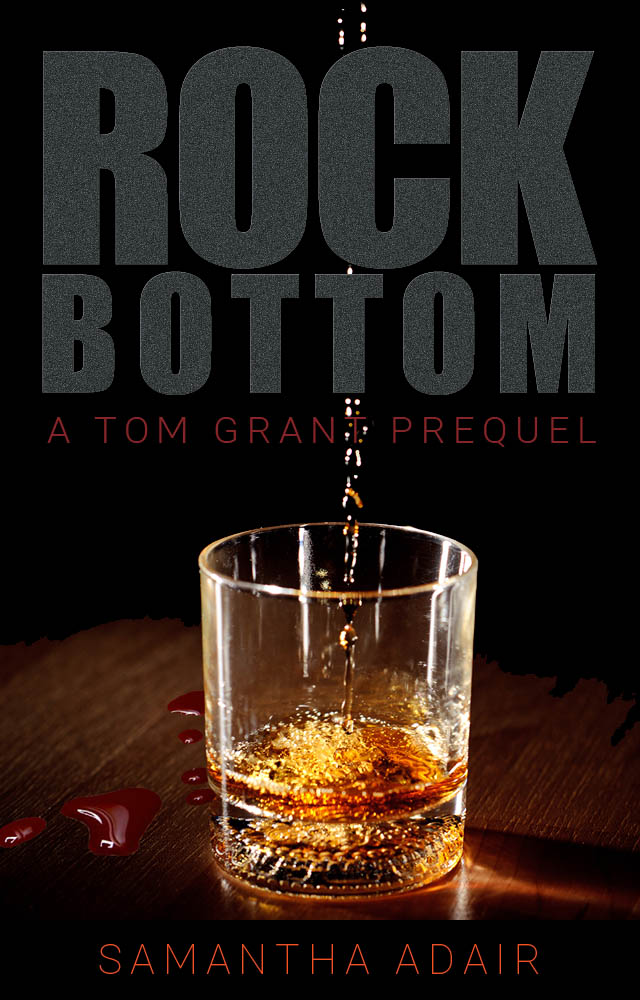 By Samantha Adair
Rock Bottom –

A Tom Grant Prequel
Tom's throat aches and he swallows the sobs to the deepest part of his gut. He wraps his arms around himself and feels wetness on his body. Glancing down, he sees his once white shirt is stained with Claire's dark crimson blood.
After Tom Grant's fiancé is murdered in their bedroom, he drowns himself in whisky— until the agency calls. He is requested personally to infiltrate an extremist left-wing group threatening to disrupt the visit of a U.S. Senator.
He's the Agency's best.
Was the best.
Tasked with intelligence gathering while protecting the Senator, this job should be child's play. But the dulling effects of alcohol obstructs his usually sharp brain, leading to chaos.
The U.S. Senator is shot dead. On Tom's watch.
Tom is given an ultimatum. Fix himself. Or he's done.
Is he destined to fail? Will the grip of alcohol and easy women destroy the agency's best?
Grab a copy of Rock Bottom – A Tom Grant Prequel here! https://books2read.com/u/b5kXGp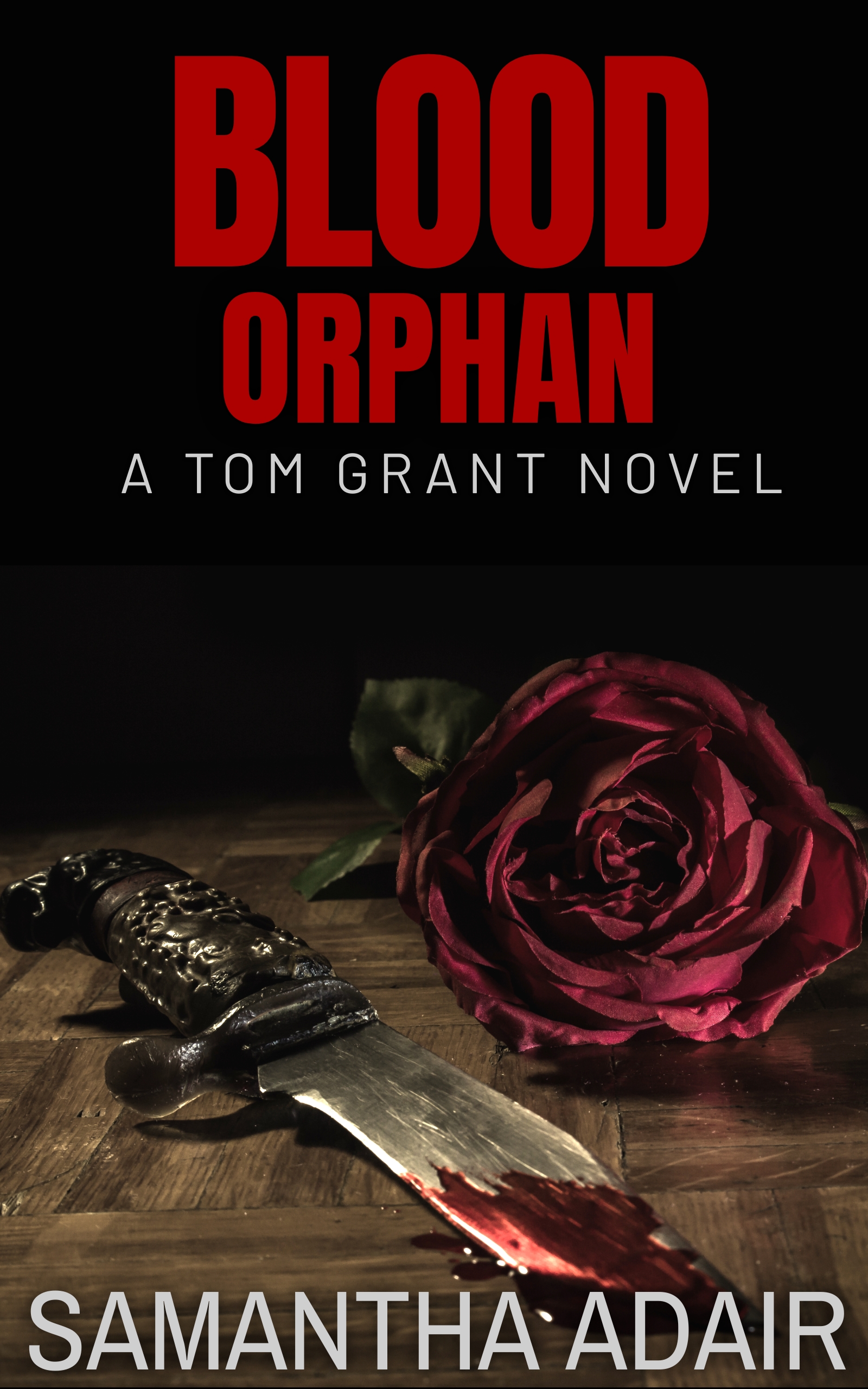 By Samantha Adair
Blood Orphan

– A Tom Grant Novel 
Book One
'Tom sits on the floor studying the two dead bodies in front of him. It's been a while since he killed. Like riding a bike… only messier.'
Tom Grant, disgraced government agent and functioning alcoholic, is assigned a simple job. Take Isabella Wirth from a banquet before a contract killer puts a bullet in her head.
An opportunity to redeem himself.
A babysitting job. For one night.
Isabella, code breaker at a secret intelligence agency is assigned her own job. Seduce Tom and lure him to a hotel room.
In the space of twenty-four hours, a secret Isabella has kept for ten years unravels, and they discover their pasts are intrinsically connected.
Pursued through the streets of Paris, Tom and Isabella must evade a relentless killer in a deadly game of cat and mouse, while seeking revenge in an effort to reconcile the past.
Grab a copy of Book One in The Tom Grant Series here! books2read.com/u/mgzZM6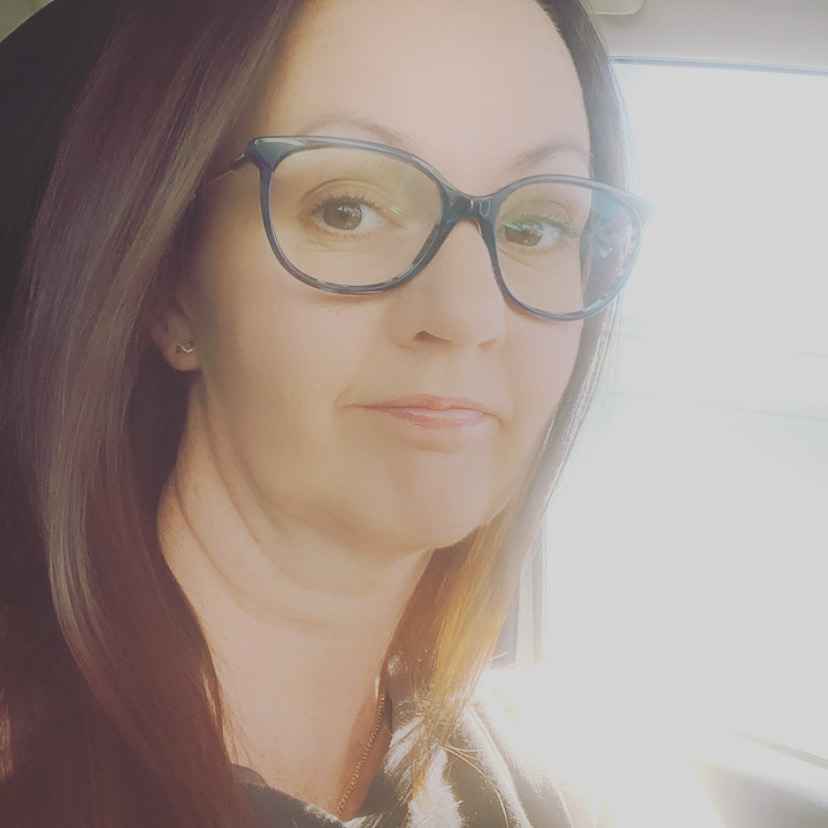 Come back soon to read about me 😉 
Blood Orphan

– A Tom Grant Novel
Take a peek…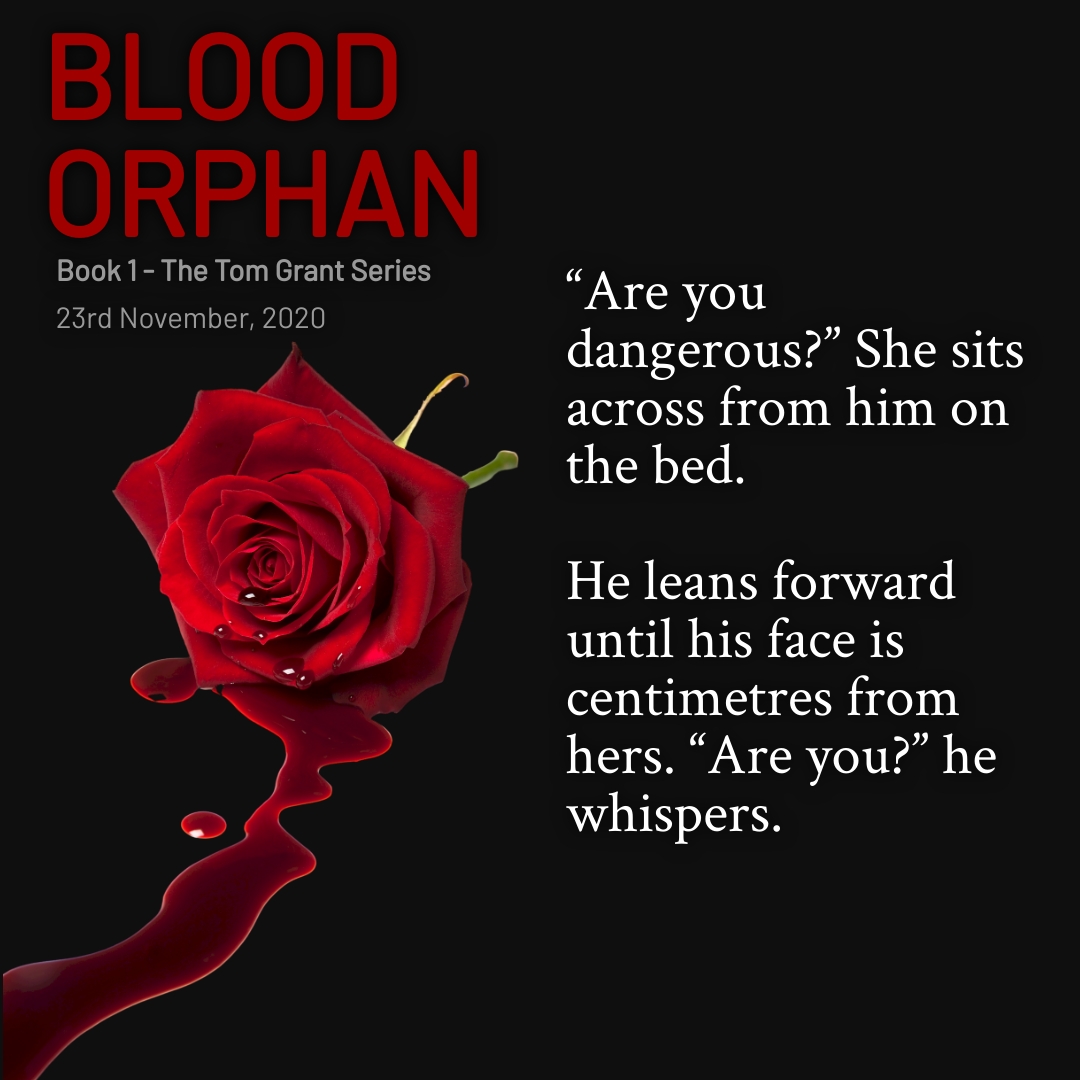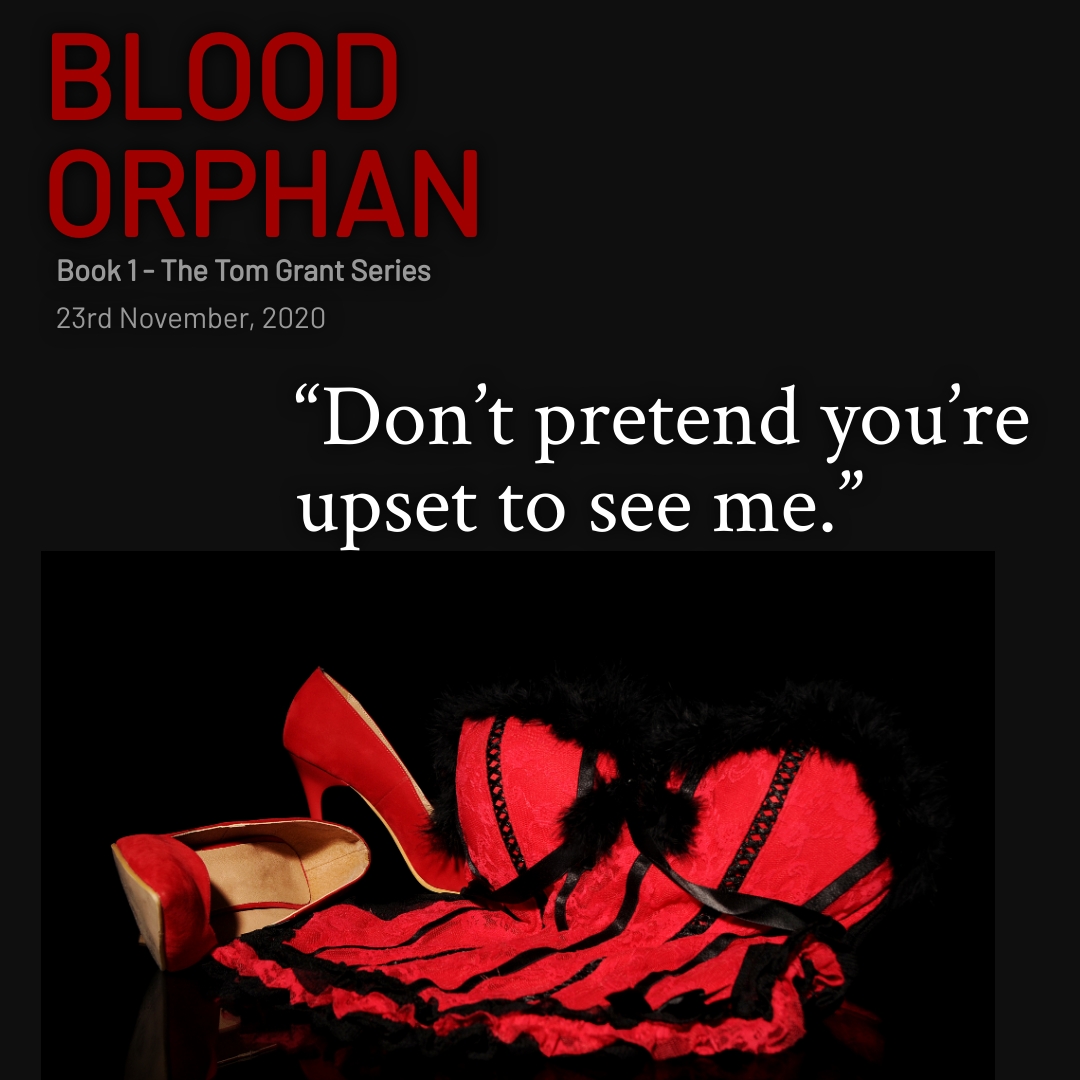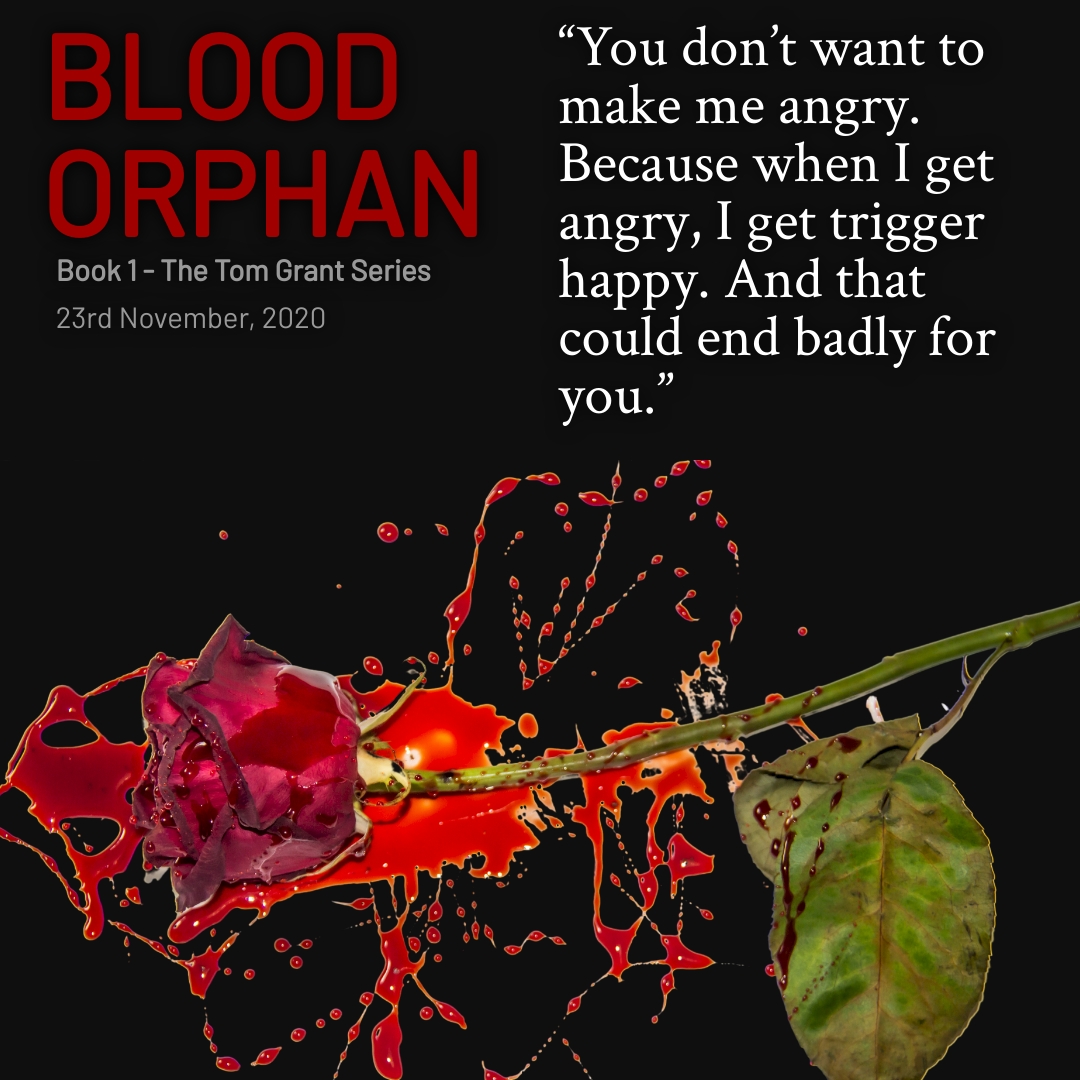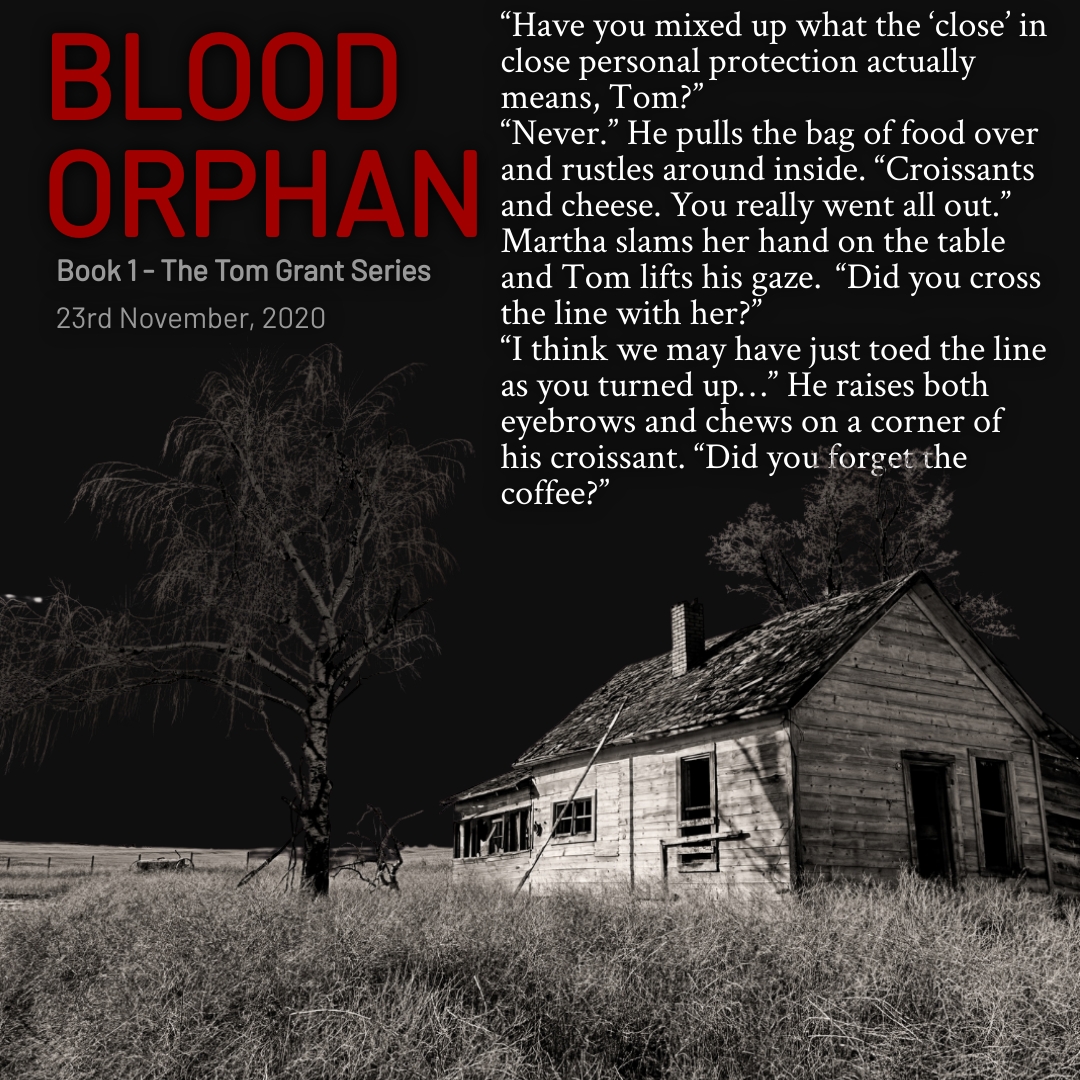 "Tom is my new obsession. This book starts at a high level and leaves you with an epic book hangover craving more – the best kind! There are so many well executed tricks and turns that your mind keeps ticking over while you're reading. Seriously immersive experience. Highly recommend this author's debut book."
"Blood Orphan was an edge of your seat, page turning thrill ride that I was very impressed by!!! I'm not normally a thriller reader, and I absolutely LOVED THIS BOOK!!! Samantha Adair knocked this book out of the park!!! One click this book as soon as it releases!!!! Five stars!!!!"
– Becky Ballenger, Book Reviewer
"What can I say? This was my first book by Samantha Adair and I loved it. The first few pages sucked me in and I absolutely loved this book. From the storyline to the characters and to the twists and the turns that kept coming, I was hooked! If you have a job, do NOT pick this book up. It will result in nightly readings to 2am!"
– Lizzie James, Phoenix Book Promos